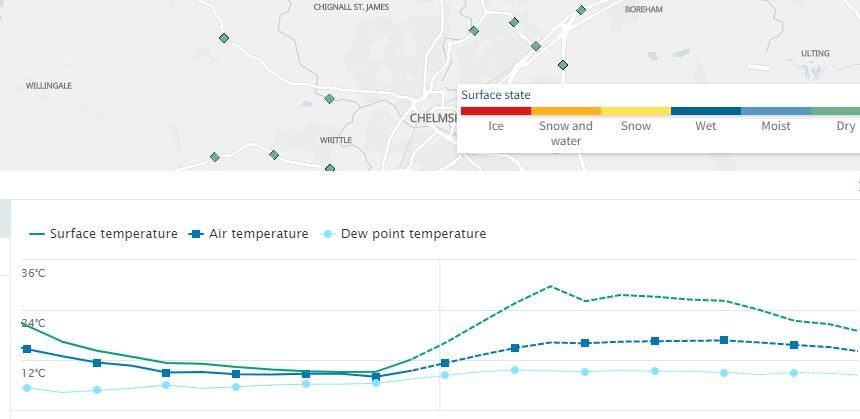 Following a successful 2022/23 season, winter specialists Gritting Works has announced that they are to use forecasting data from Vaisala XWeather going forward into the 2023/24 winter season.
Nick Cox, Managing Director for Gritting Works
"Having trialled Vaisala's technology last season we were extremely impressed with the accuracy of the forecast when compared to real time measurements. Using Vaisala's WX Horizon platform allows a targeted approach to our proactive gritting services and deployment decisions giving us accurate weather modelling up to 72 hours ahead."
In addition to receiving accurate road surface forecasts, Gritting Works has also utilised a number of Vaisala TempCast physical sensors to be placed around their network which will feed real time surface temperatures and other data back into the platform to improve the accuracy of the forecasted data.
Neil Davis from Vaisala said "We are looking forward to supplying Gritting Works with their weather data. Wx Horizon is a new weather subscription service from Vaisala Xweather. Designed for winter maintenance professionals; It utilizes the latest IoT technology combined with a proprietary road weather model to generate enhanced site weather forecasts. Vaisala Cast Sensors report high-quality data from your local environment which greatly improves forecast accuracy. This allows you to make better decisions on how and when to treat your car parks, roadways and outdoor facilities"