Keep your business working
Providing specialist 24/7 gritting services and snow clearance throughout Hertfordshire, Essex and Cambridgeshire.
We provide gritting services throughout Hertfordshire, Cambridgeshire and Essex to a range of customers including industrial parks, retail parks and healthcare providers. Using our private gritting services allows you to focus on your core business, knowing that your premises will be usable even in times of adverse weather. Our adapted 4x4's allow us to provide our gritting services throughout the entire winter whatever the weather.
Our 4x4s are fitted with top of the range Snowex spreaders with each one carrying nearly a ton of salt. This allows us to provide gritting services even with height or weight restrictions whilst maintaining a 'whatever the weather' service.
Find out more about why our customers select us as their preferred gritting contractors for the areas we cover.
We provide snow clearance services with our 4x4s all equipped with snow ploughs when required.
Our location by the M11 makes it easy for us to provide gritting services throughout Hertfordshire, Cambridgeshire and Essex.
Request a quote for gritting services
As well as access roads and industrial estates we do a range of car park gritting from 10 to 300+ spaces. Our 4x4 gritters allow us access through height and weight restrictions making sure we can cover every area of your site. As well as parking spaces we make sure all footpaths are included in every visit.
We invest time and money into our machinery to ensure we maintain our 100% attendance throughout every season.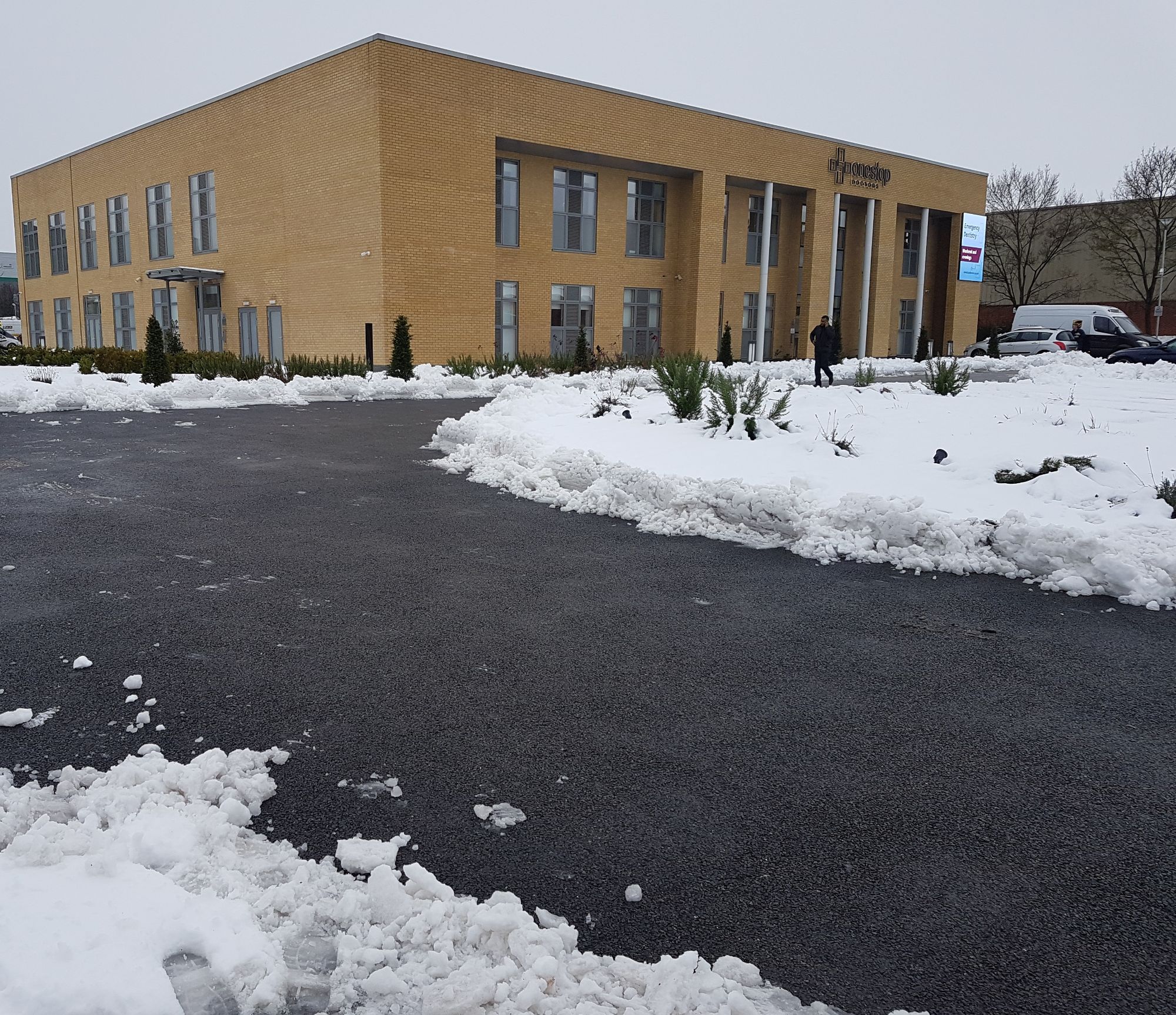 Our staff are happy to answer any questions you may have. If you want to get in touch use the form to the left and we will give you a ring, normally within the hour or our duty mobile is on the top right of the page.