Gritting Contractors keeping your business working

Reducing risks and helping to keep your business functioning this winter. Specialist gritting contractors and snow clearance services for Hertfordshire, Essex and Cambridgeshire
We work with professional firms such as Metdesk to ensure our weather forecasts are as accurate as can be, making sure your gritting services are done in a timely manner but only when needed. We back this up with accurate record keeping and measuring RST's on every site attendance.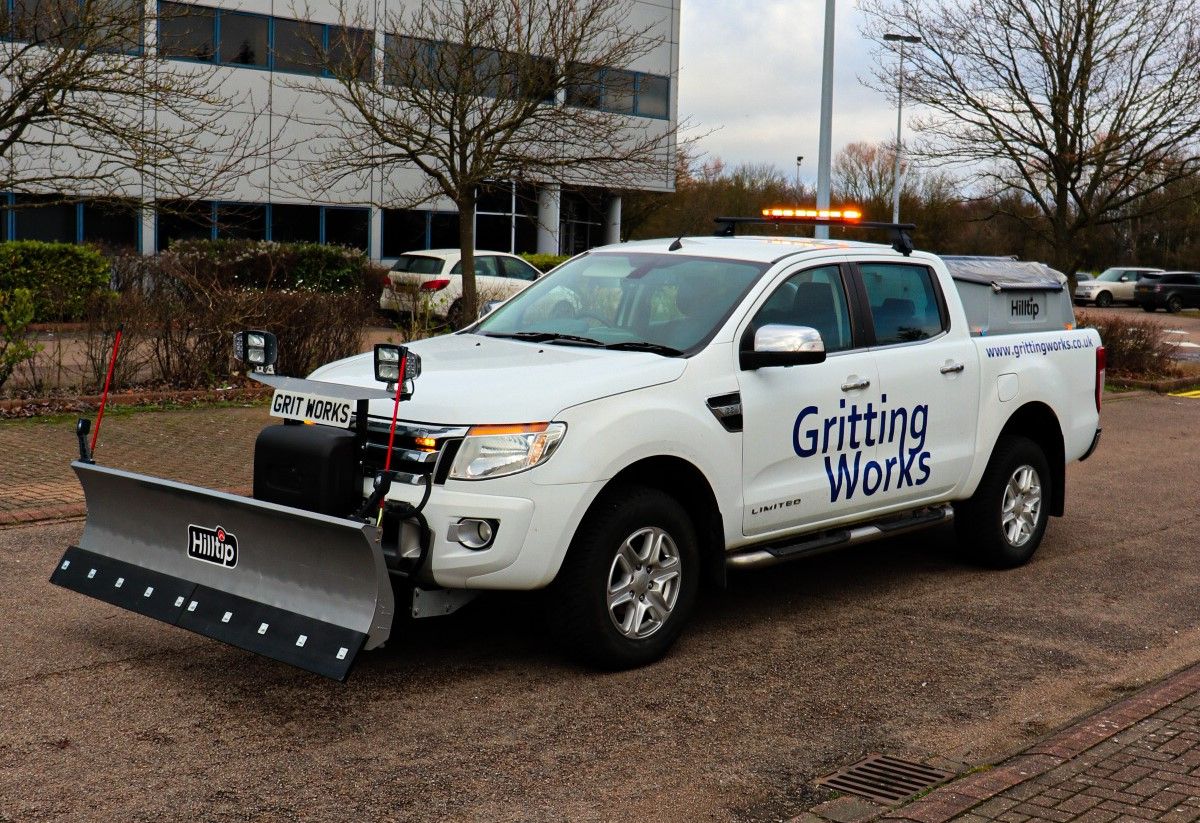 Our customers are at the forefront of everything we do and as one of the leading gritting companies in the area we keep you informed of treatments at your premises every step of the way. Normally within an hour of completion customers receive a GPS report detailing;
> Time of arrival
> Average Spreading rate
> Maps showing routes the gritter took and where salt was spread.
> Total material used
Using a private gritting company enables your business to focus on it's core activities and stay operating in the harshest of weather whilst reducing the risks of accidents in the workplace. Many customers turn to our messaging system which allows them to remain in control of when they utilise our gritting contractor services. Unlike many of the national gritting companies we don't sub-contract any of our gritting or snow clearance services out which means we remain in full control of the services we deliver.
Request a quote for gritting services
As well as access roads and industrial estates we do a range of car park gritting from 10 to 300+ spaces. Our 4x4 gritters allow us access through height and weight restrictions making sure we can cover every area of your site. As well as parking spaces we make sure all footpaths are included in every visit.
We invest time and money into our machinery to ensure we maintain our 100% attendance throughout every season.
Our staff are happy to answer any questions you may have. If you want to get in touch use the form to the left and we will give you a ring, normally within the hour. If you enquiry is urgent and outside of normal working hours please phone our office or duty mobile.