How much does gritting cost?
How much does gritting cost?
Gritting costs vary depending on the location, size and activation temperature of the premises. Many choose a surface temperature of 0° as the activation point but if this is raised then there will be an increase in service delivery and charges.
If budgets are tight and you are worried about how much gritting costs then CPV (charge per visit) gritting may be the best option for you. CPV means you will only be billed for the amount of times gritting actually takes place so a mild winter could see you save money. However this must come with a warning that should the winter feature prolonged cold spells the costs will rise.
For those looking to control their spend Gritting Works offers a 'opt out' CPV system which allows site managers/owners to remain fully in control of when gritting takes place.
Gritting Works sends a message to its customers notifying them that their premises has been scheduled to be gritted that evening.
Should the site manager feel that gritting is not required they message back asking for their premises to be removed from the schedule. If they do this then their site will not be gritted.
If no message opting out is received then the premises will be gritted that night.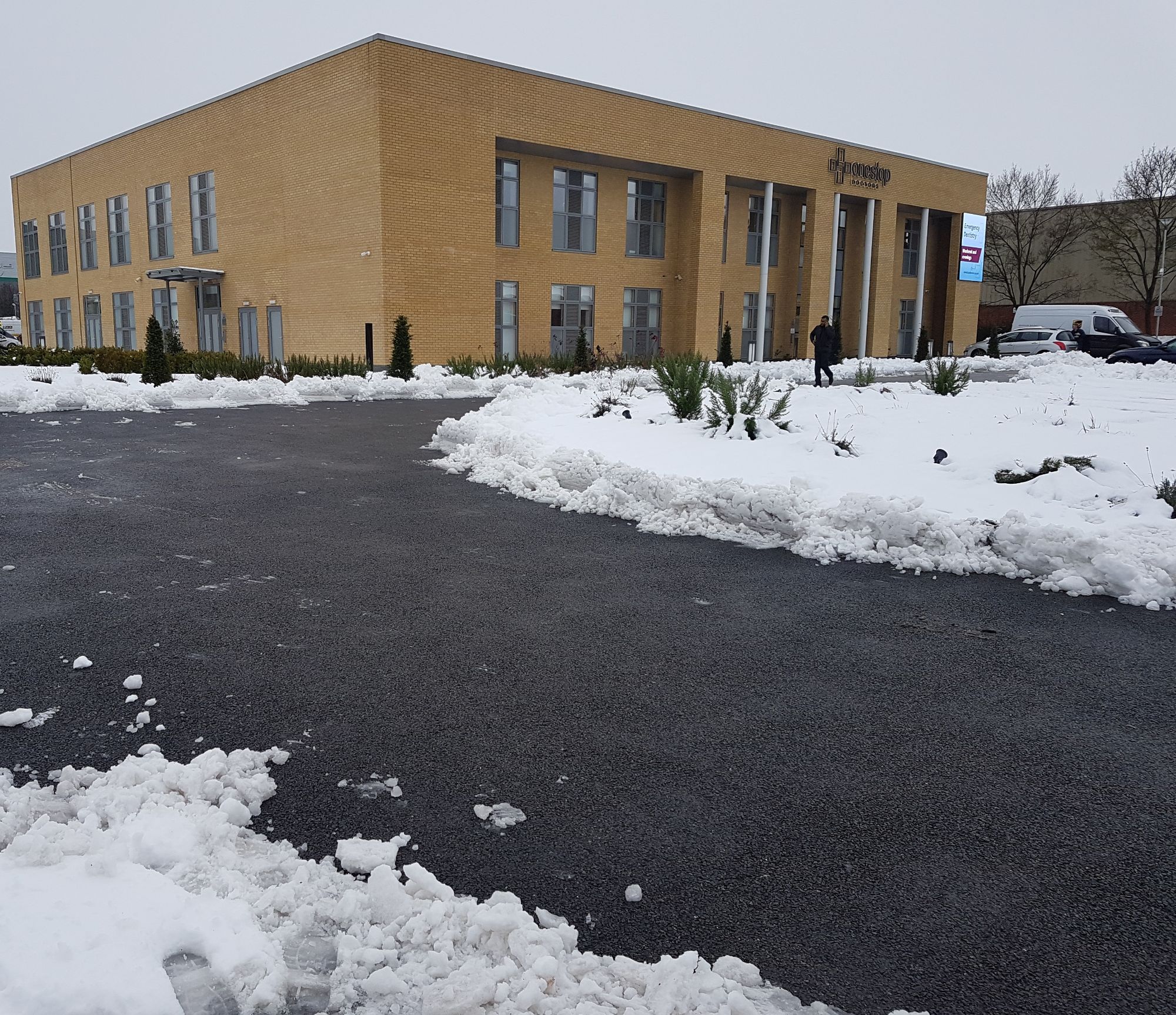 More often than not this allows site managers to use local knowledge of their site to make an informed decision, there may be several reasons why gritting would not be required that night.
The site does not have high footfall or traffic and was gritted the night before. If there is no rain and little traffic there is a reasonable chance there will be enough grit still in place to be effective a second night.
The area to be gritted is surrounded by high buildings so surfaces are not subject to wind chill as much as an open area would be.
The premises are not in use the next day.
Several sites which are using this system already save themselves money each winter by using their local site knowledge to know when gritting contractors may or may not be required.
Minimum charges vary amongst private gritting companies but normally start around £30+VAT.
Gritting Works provide gritting services throughout Hertfordshire, Cambridgeshire and Essex.