Gritting Works adds a rotating brush ready for winter
Gritting Works has added to its snow clearance options in time for winter with a powered sweeper brush supplied by George Browns of Dunmow.
Designed to make mechanical snow clearance available to any surface the brush is powered by an independent power pack located in the rear of the truck and can angle left or right using the in-cab controls.
One of the main advantages of sweeping snow rather than ploughing is the brush removes more from the surface and leaves less residue and moisture. This translates into less de-icer or salt being used to prevent freezing after clearance and when you consider the environmental impacts and cost savings when using some of the specialist de-icers for the aviation sector it really does help make a difference.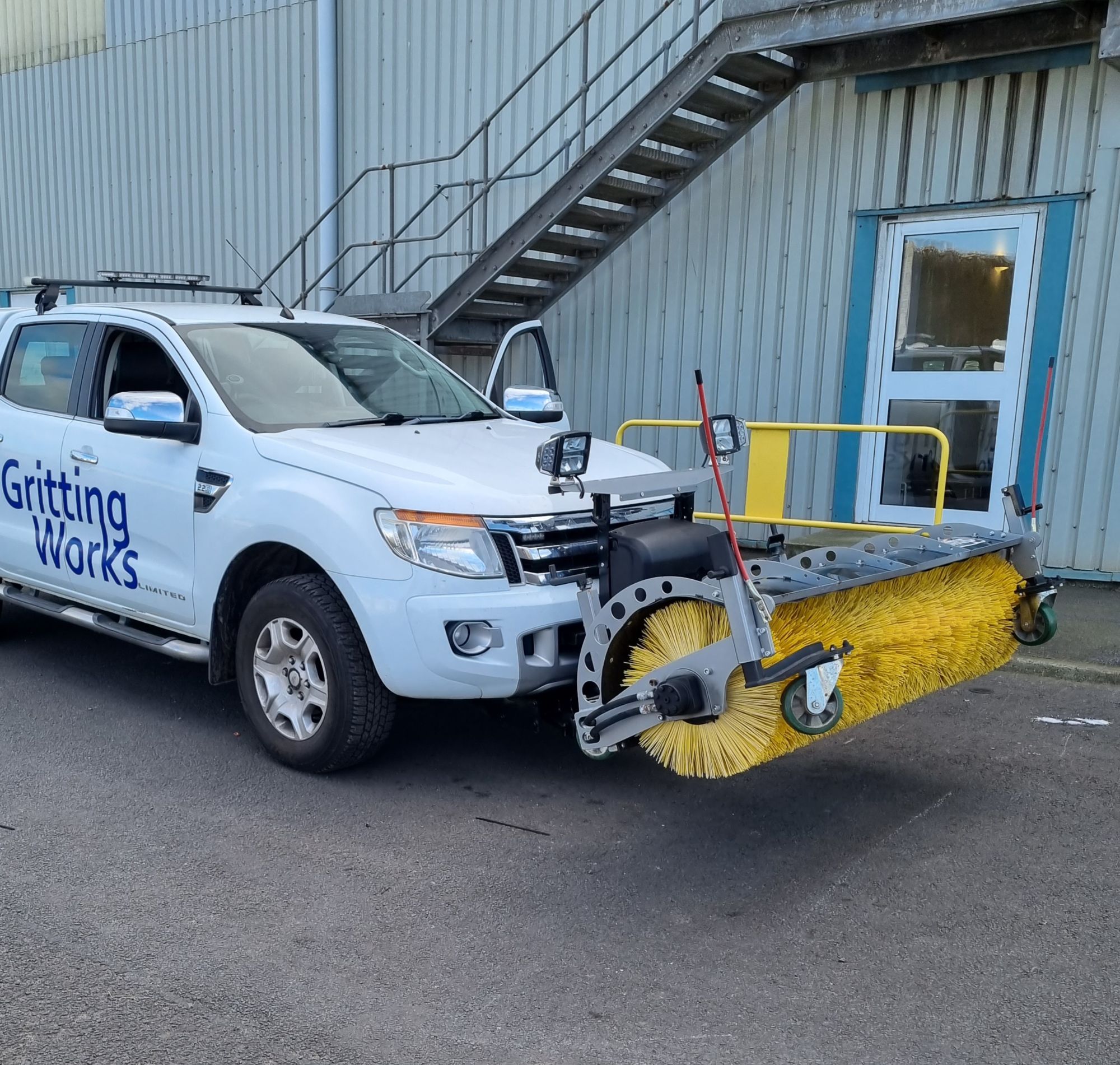 Based in Stansted Gritting Works are the winter specialists providing gritting, snow clearance and specialist de-icing services to customers across Hertfordshire, Essex and Cambridgeshire.
"Despite snow only being considered a rare occurrence in our service area it still happens and it catches businesses out when it does. Our customers trust us to be prepared and to have the right equipment to deal with their premises. We already have several customers with unique surfaces who weather dependant will be seeing this brush in action this winter"
Get in touch to find out more